I had two works in at the Florida Gulf Coast University for Self Published, a show of artists books and editions that was curated by Juana Meneses and Leila A Leder Kremer.
Three framed prints and a large-scale pattern repeat screenprint were shown at the MDC-NWSA Faculty Show, Work/Work at the Museum of Art and Design.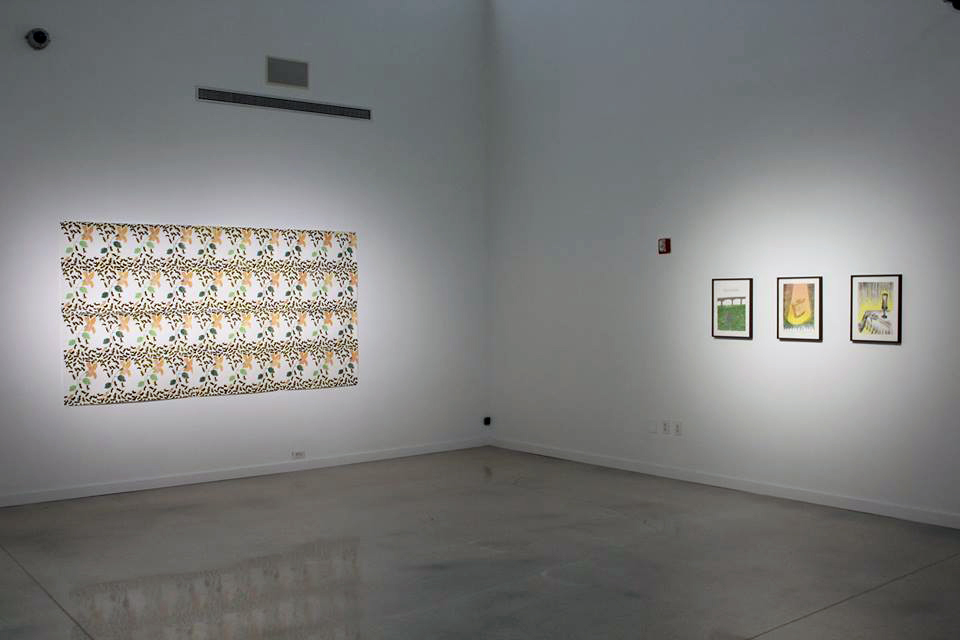 The image below shows the registration marks that I used to print the large-scale pattern repeat.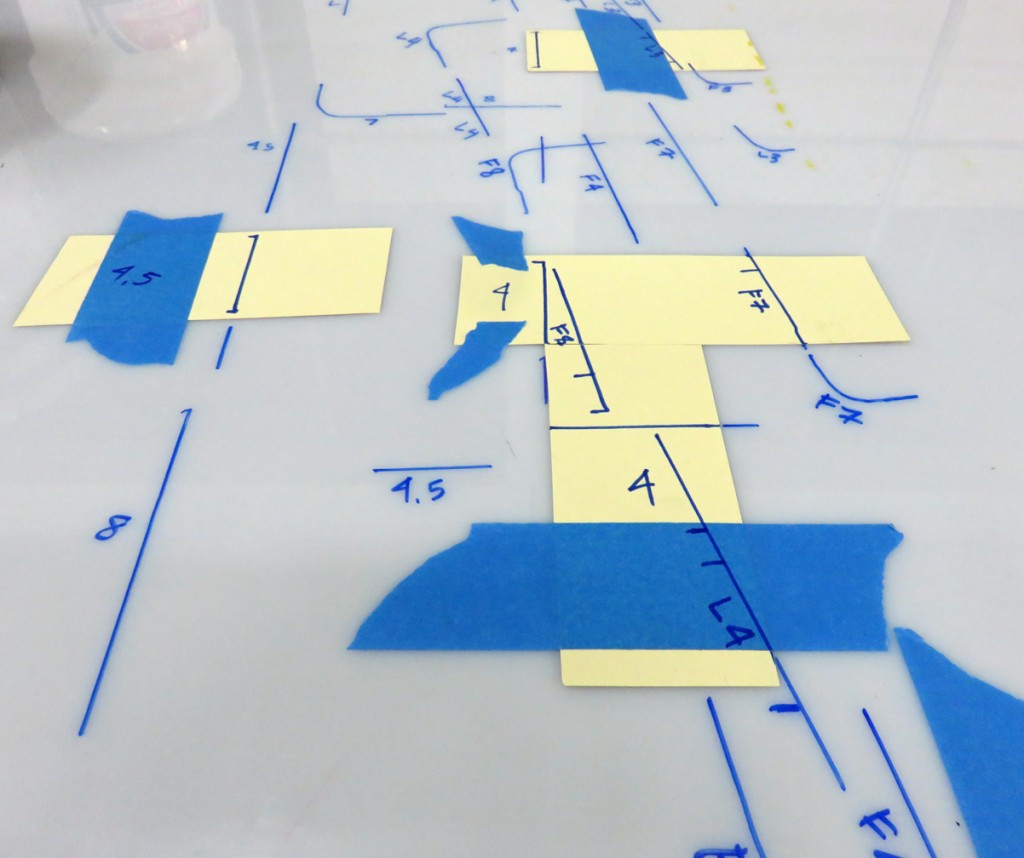 On November 22, 2014, as part of the Miami Book Fair's local focus The Swamp, poet Stephen Schaurer read poems from broadsides that he collaborated on with me and Ana G. Gonzalez Silva; Ana and I were co-presenters, showing the finished broadsides on stage while he spoke. The broadsides were on view in Sweat II  at the Miami-Dade College Kendall Campus gallery.
The broadside that Stephen and I collaborated on is titled Cuts, and is a two-run print using an intaglio-inked collograph plate and Pronto Plate lithography.